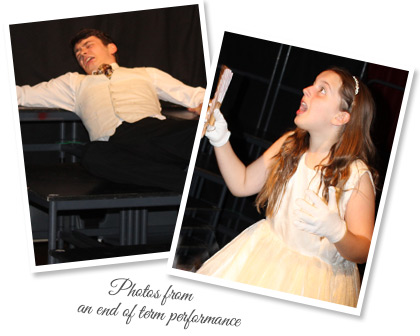 Centre stage drama school was founded in 2003 by Wendy Eveson. It was created to be a drama school unlike any other where the focus is on high quality acting technique, making advanced acting methods accessible and fun.
CSDS very quickly gained its reputation for high quality work, with successive students joining the National Youth Theatre and going on to further acting study. Centre Stage started offering one to one acting tuition for the London Academy of Music and Dramatic Art (LAMDA) examinations, and producing its own public performances.
CSDS operates in 3 different venues: Davenant Foundation School, Theydon Bois Primary School and The Daiglen School, Buckhurst Hill. With a growing and varied alumni including Naomi Scott (Lemonade Mouth/ Terra Nova) Megan Salter (Song for Jenny, BBC/ Grimm Tales (Bargehouse)), James G. Nunn (The Imitation Game/Matilda Ibinis original play Muscovado (Winner of the Alfred Fagon Audiance Award 2015), Harrison Bowles (Masters Graduate of East 15). Centre Stage Drama School is fast becoming a gold standard in acting and performance training.
Acting is fun; it builds confidence and sparks creativity. It develops self-esteem and determination"   Wendy Eveson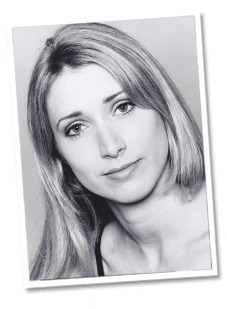 A word from the founder…
I started acting at age 9. I attended many drama clubs and got involved in various school productions and classes. At age 13 I relocated to the USA where I attended Kent Place School, just outside of New York. There I was exposed to a more advanced and practical form of acting tuition. I subsequently set up a lunch time drama club, which proved popular with students from all year groups. I was involved in full scale productions such as 'Night, Mother' by Marsha Norman, 'The Children's Hour' by Lillian Hellman and 'Mother Courage' by Bertolt Brecht. I moved back to the UK at age 17 where I attended Davenant Foundation School sixth form.  I couldn't take drama A-level as it conflicted with my other subjects but the head of drama Ms. Cooper asked me to audition for the school play and I was delighted to play a main role in 'The House of Bernarda Alba' by Frederico Garcia Lorca. When I left school I trained at East 15 acting school and gained a BA in Acting. I then taught at an after school  stage school in Cambridgeshire and this is where the idea for Centre Stage Drama School began as I realised there was little offered in the way of high quality acting tuition for children and young adults that wasn't gimmicky.
I believe that Centre Stage Drama School offers students an opportunity to explore acting with a more unique approach to other stage schools and benefit from its teachings of communication, self-esteem, confidence and creativity which can be used in all walks of life whether that be in acting, business, media, education or many other vocations.